Tool-ready
for fanom®
direct injection
With fanom® DI, the innovative structure can be directly injected onto a variety of fabrics or base layers.
It is perfect for applications where a comfortable fit, maximum flexibility and breathability is needed. Its adaptivity and drapability make it one of the most comfortable protectors on the market.
4 – way
pattern
expansion
fanom® DI technology disrupt protection through its smart injected structure. This enhances the products' flexibility, adaptability and expandability. The structure stretches in two directions, allowing perfect adaptation to the body contours. The staggered placement of the pattern ensures a flawless level of protection.
There are rarely any limits to how your personal protection solutions can be customised.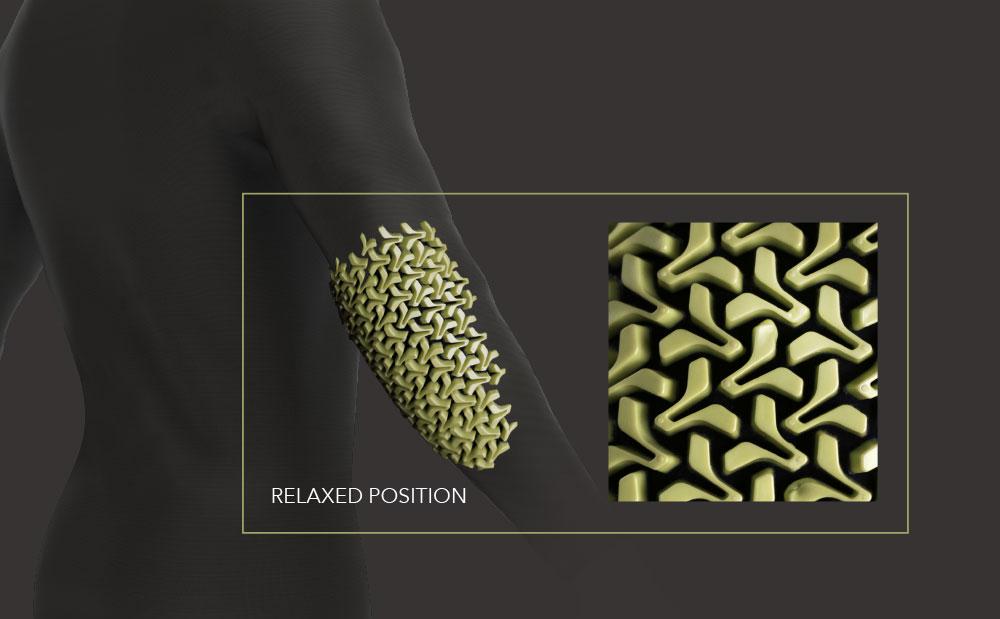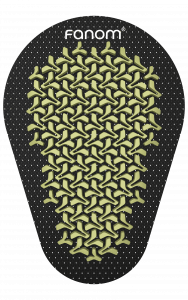 fanom® DI S/E/K
The fanom® DI S/E/K is a shoulder, elbow and knee protector. Its structure allows a snug fit perfect comfort and high freedom of movement.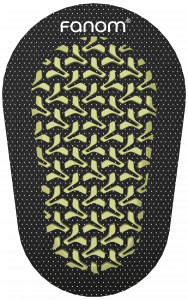 fanom® DI H
fanom® DI H is a highly flexible hip protector. The innovative design of the direct injected structure allows the protector to follow the contours of your body.
fanom® DI CB
The fanom® DI CB is a highly flexible central back protector. The innovative pattern design within the injected structure allows the protector to follow the contours of your body. This provides enhanced spine protection without sacrificing comfort and flexibility.
Supported materials for fanom® DI
The protective structure can be applied onto a custom base layer. The customers can choose the most suitable fabric — whether stretch, non-stretch, waterproof, breathable open mesh, abrasion or heat resistant, soft or high-density foam backings, knit, denims or TPU.
Colors, pictures, descriptions, dimensions of all fanom® DI products presented are only illustrative and do not constitute certification or warranty of the actual characteristics of the models for sale. The final products need to be CE certified according to final customer's specifications.